Eliminate Wasted Man-hours by Sending Debris Directly into a Dumpster or Truck
---
The Smart Chute™ is meant to make the demolition process more efficient by sending the debris directly into the dumpster or truck, therefore only handling the materials one-time and eliminating wasted man-hours.
The Smart Chute™ will assist your crew in completing each job 30% faster, while keeping your customers happier as their property will remain damage and debris free.
The time needed to assemble and break-down the Smart Chute™ system is quick and easy - sets up in minutes.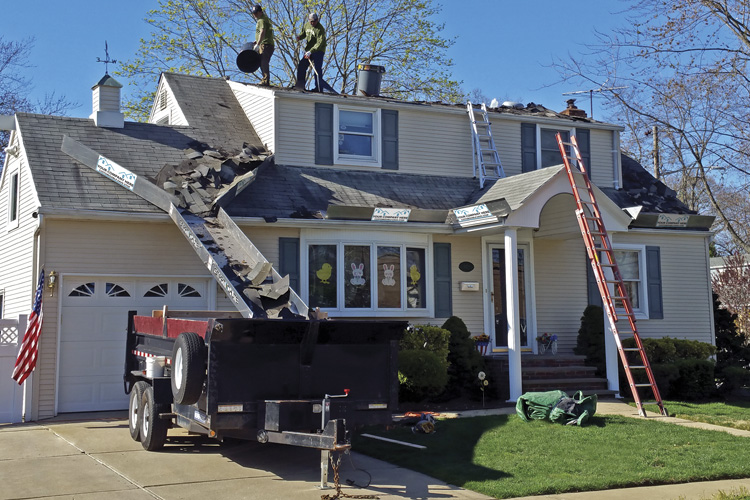 Smart Chute™ is primarily made up of a lightweight non-rusting aluminum material, which nest into one another for ease of assembly and shipment. The different chute panels will lock into place along the rails during assembly. At the top, the chute is attached to the structure with heavy duty hinges that allow the chute to proceed on a downward angle to either a dumpster or directly into a truck. The Smart Chute™ is offered in versatile sizes.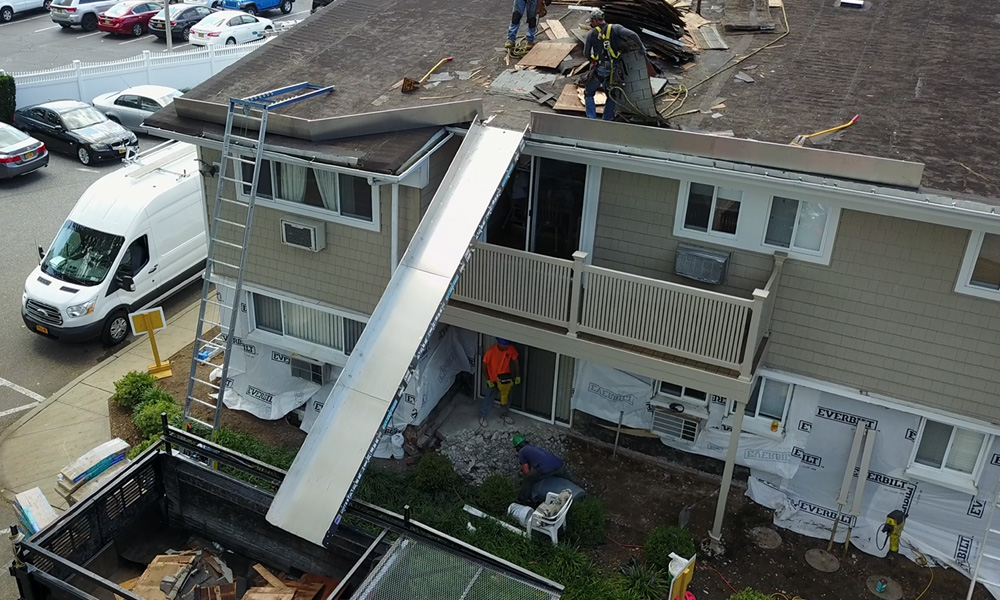 ---


Used For & By:
Slope Roofing
Flat Roofing
Interior Demolition Projects
Remodeling
General Contractors
Commercial or Residential Projects
Service up to a Four-Story Building
Benefits
Keeps Your Customers Property Debris Free & Reduces Damage To Their Assests
No More Need for Expensive Tarps!
Reduces Your Crew Size!!
Eliminate Double Handling Debris!
Complete Each Job 30% Faster!!
Reduces 90% of Clean-Up!
Virtually Eliminates Nail Clean-Up!!
Sets Up in Minutes!
Saves Time on Every Job!!
---
USA Patent No. US 9,359,139 B1
Canada Patent No. CA 2920831C
---
SMART CHUTE™ MODELS


---
Watch Smart Chute™ Videos On Our YouTube Channel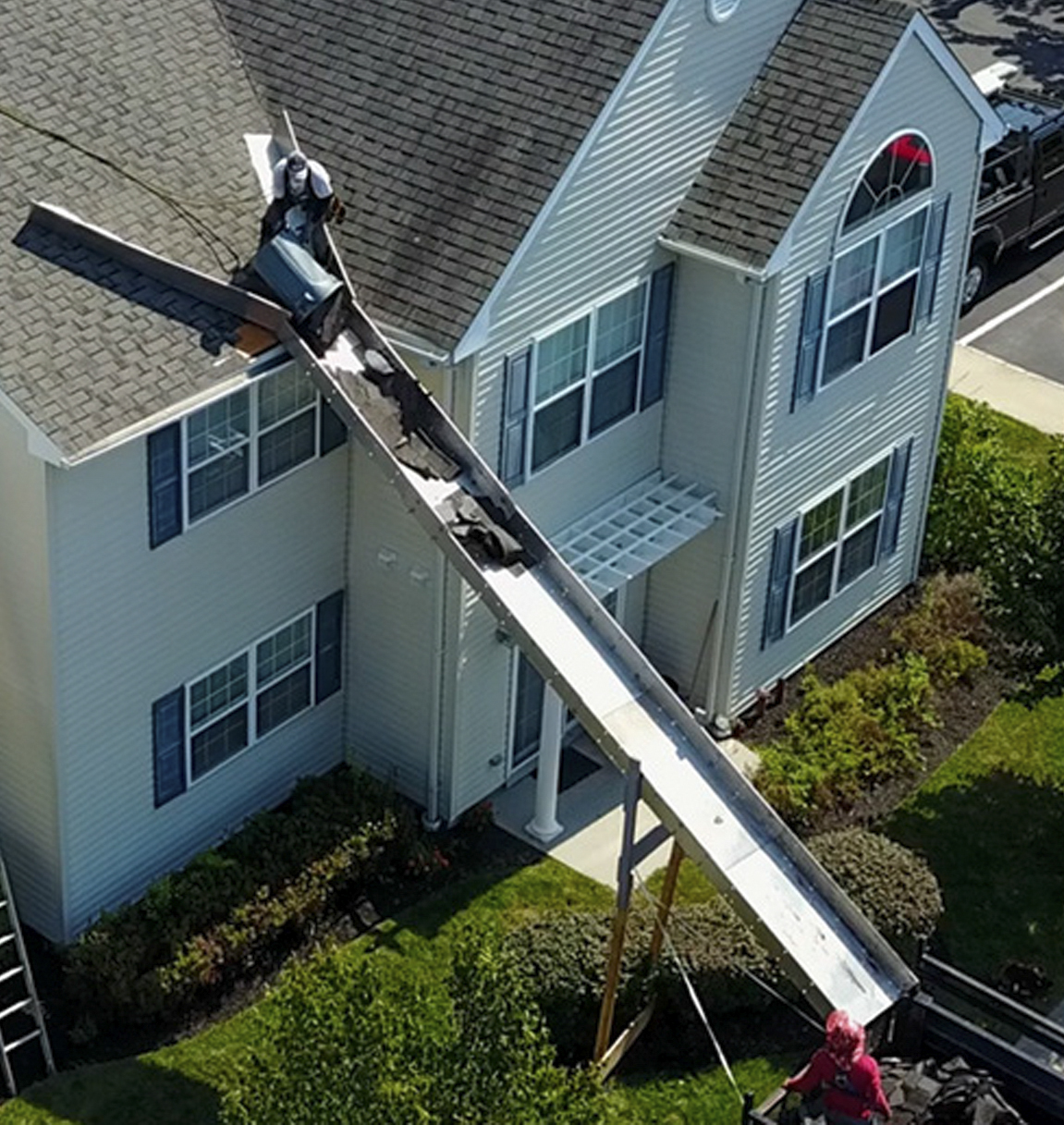 ---
The Smart Chute™ By QUEST Systems In Action
QUEST Eave Stops Prevent Debris From Falling Off Roof Edge